You've seen the sign holders on the side of the road.
The commercials in between the weather forecast and morning traffic report.
Or maybe the recent news story about how gold prices are rising with the recent election.
So, what gives? Why are people selling their gold and silver jewelry? Isn't there a stigma around it? Don't you have to visit an unscrupulous (that means not honest or fair) pawn shop to do it?
Years ago, like many years (more years than that), there was a stigma around selling jewelry. You didn't do it, but if you did, you certainly didn't talk about it. Selling your jewelry meant your family had fallen on hard times. It wouldn't matter that you didn't wear Grandma's brooch or you needed extra cash to cover the gas bill—or candlestick bill? Selling jewelry was inelegant.
Not to mention the hidden prices, unreliable weighing practices, and questionable business owners who were oversaturating the industry.
Now, we have a growing population, mostly women over 30 years old, who are selling their unused or unwanted jewelry for cash, every day.
There are a few reasons why this stigma has changed and also why the vast majority are taking advantage of the "cash for gold" concept. So, keep reading for a short and sweet breakdown.
The price of precious metals has increased
The prices of precious metals, most importantly gold, have significantly increased over the past 10 years. From around $600 a troy ounce to almost $2000.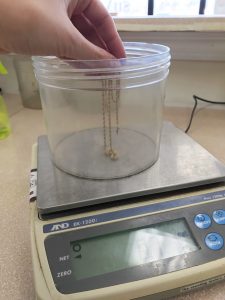 Broken 14k yellow gold rope chain
People, from all walks of life, realized how much money they could earn by selling their old jewelry. For example, one of our customers received $70 for this broken rope chain; a basic 10k yellow gold chain that can no longer be worn.
Riddle me this..is there anything else broken in your home that you can sell for that much, easy cash?
Probably not. So, when you can get a sizable return on a previous, unusable investment, old stigmas quickly melt away.
As a bonus, this rope chain will be melted down to be made into jewelry again. It's an important recycling process that decreases the impact mining has on our planet—go gold, go green we like to say!
Jewelry has lost its luster and appeal
Once upon a time, jewelry was considered an heirloom. It was expensive and most people had a small collection of items for (and from) special occasions.
Now, jewelry is mass produced. Small, affordable diamonds called melee make buying a tennis bracelet, a pair of studs, or a heart necklace easier on your pocket. And jewelers no longer handcraft each ring–an assembly line does. :GASP!:
Like fast fashion, people buy more jewelry which also means that the jewelry goes quickly in-and-out of style. And what happens when something is out of style? It loses its appeal and takes up space in an already overstuffed jewelry box.
And we get it…sometimes, pieces that have been inherited or handed down have a special, intrinsic value that can't be priced. But, other unwanted pieces, can be used to pay for a child's college education or a grandmother's hospital bill.
In short, selling old jewelry is a great way to declutter and make space for new trends or beginnings.
There's been an increase in divorces
One of the most common reasons people sell their jewelry is because of a divorce. When you're no longer happy in your relationships, it can be healthy to end it and move on.
Divorce and broken engagements happen. And there's no longer a stigma for selling engagement rings or anniversary tennis bracelets after a painful split.
There are more options for selling
Finally, and what we consider most important, is that there are more options for selling your jewelry. You don't have to go to a pawn shop on that road–you know what I'm talking about. Or throw caution to the wind and hope your local jeweler is treating you fairly.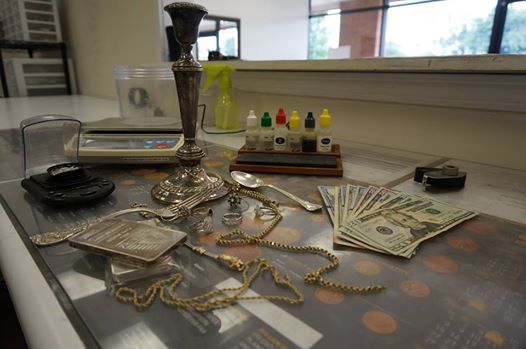 There are upscale, knowledgeable buyers with multiple layers of security and reputable services. There is also reliable information online for understanding how the process works and how pricing is determined, so you aren't left in the dark.
For example, we perform our assaying process right in front of you. Some people find it interesting and others think it's boring, but, regardless, you get to watch as your jewelry is valued.
These are just a few reasons men and women, from all walks of life, are selling their old, unwanted jewelry. In fact, one of our customers sold her old bracelet to buy her daughter Justin Bieber tickets—the reasons are clearly unlimited