For the average handbag shopper, there are some standout brands that allow them to have the feel of a designer purse slung over their shoulder without breaking the bank. Here are some designers that are most likely to have lower prices and still have a great feel and design.
MARC by Marc Jacobs
MARC by Marc Jacobs (not to be confused with the very expensive Marc Jacobs line) is another designer line that falls into the low to mid hundreds category. Look for these at Macy's, Neiman Marcus, Bergdorf Goodman, and the Marc Jacobs website. You may also discover a stash of these bags in an outlet store.
Accomplished ready-to-wear and menswear designer Marc Jacobs launched his own handbag line in 2000 and continues to oversee both Louis Vuitton and his own brand. By 2003, Marc Jacobs had elevated Louis Vuitton to arguably the most coveted brand in the world. He was named Designer of the Year at the Accessories Council Excellence Awards in 2007.
Casual Elegance
Despite the fact that Marc oversees his own line and Louis Vuitton, the brands are inherently different. Marc Jacobs handbags are elegant yet casual, and upscale. The Marc by Marc Jacobs brand targets a 16 to 40-year-old woman with a New York sense of style and a desire for high quality.
Marc Jacobs handbags are priced from $600 to $10,000 and can be purchased at fine department stores, at one of the 14 Marc Jacobs free-standing stores, or at MarcJacobs.com.
Fossil
Fossil handbags are some of the least expensive designer purses with most prices falling short of even the mid hundreds. Expect to see prices in the low hundreds. You can find these bags at Zappos.com along with department stores and Fossil.com. You'll find both fun and classic styles ranging from cross body bag sand totes to satchels and shoulder bags.
Guess

Expect prices to be in the low hundreds for Guess bags, too. You may even be able to score one for less than that (around $80.00, for example), if you happen to find a sale on their site or in a department store. These are possibly the most affordable designer bags in general. Find them at your favorite department store or Guess.com. In addition to versatile everyday handbags, you'll find plenty of choices with embellishments and prints.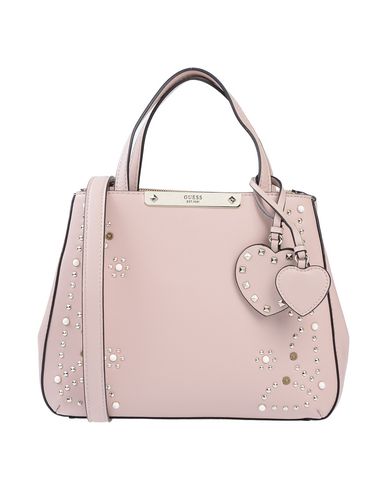 Next time you're looking for a new bag, you can buy with peace of mind knowing you'll be getting a great bag at a price that easy on your budget. Bags from these trusted designer brands are made with quality materials, great style, and a price you can love. There's bound to be a dream bag in there for you somewhere.
More in Part 3 of this series!
(Information from handbags.lovetoknow.com)