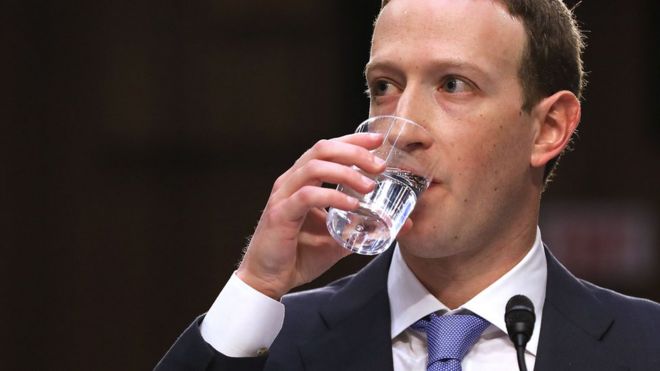 Mark Zuckerberg appeared in front of US senators on Tuesday and at times looked like he'd rather be anywhere else.
And, of course, it was something that was picked up on by social media.
The Facebook CEO's at-times awkwardness saw him being compared to Star Trek's Data – an android who struggles with human behaviour and emotions.
The senators, who were grilling Mark about Facebook's role in the Cambridge Analytica data scandal, also opened themselves up to ridicule – with some pretty unbelievable questions.
Plenty of the jokes about the hearing had to do with The Social Network – the 2010 film which told the story of Facebook's creation.
The billionaire's sometimes awkward appearance in front of the senators didn't go unnoticed.




The Facebook founder was under a lot of scrutiny – check out all these photographers – so feeling some pressure is understandable.

It made people think about just how lucky some of them are.

But it wasn't just Mark Zuckerberg that people were paying attention to.
Many noted that the Facebook boss was living through a lot of people's "worst nightmare" live on TV.
At one stage, Mark was asked whether Facebook could see "emails" sent over WhatsApp – while Senator Orrin Hatch asked how Facebook can "sustain a business model in which users don't pay for your service?"
"Senator, we run ads," was the Facebook boss' response.
But the senators gave as good as they got – which saw Illinois' Dick Durbin receiving lots of love for his question to the CEO.
"Mr Zuckerberg, would you be comfortable sharing with us the name of the hotel you stayed in last night?" he asked.
When Mark said "no", he replied: "I think that may be what this is all about. Your right to privacy."
It was a rare moment when the senators, who had an average age of 62 according to Vox, weren't being mocked.